A shed is a simple, single-story structure generally used for industrial, storage, and cattle-farming purposes. Depending upon the material they are built from, they can be called fiberglass shed, iron shed, steel roof shed, or tensile shed. Tensile sheds have their roof made of PVC fabric. No matter what material we use in fabricating them, sheds have to be sturdy and be able to withstand extreme weather.
Due to the flexibility it allows in erecting and dismantling sheds, steel is the most common material for making shed structures. Shed frame is built from steel tubes, on which GI sheets, corrugated sheets, PVC fabric, or other material is mounted to shield against the weather.
In terms of how we use them, sheds have many forms, e.g., cattle shed, poultry shed, storage shed, warehouse shed, industrial shed, workshop shed, garage shed, parking shed.
We provide shed fabrication services across Punjab, KPK, and Azad Jammu and Kashmir. Our thoroughly trained artisans work meticulously to give you virtually superlative sheds, canopies, and awnings.
What makes us an even more compelling choice is the fact that we always deliver on our commitment in terms of material quality and in-time delivery.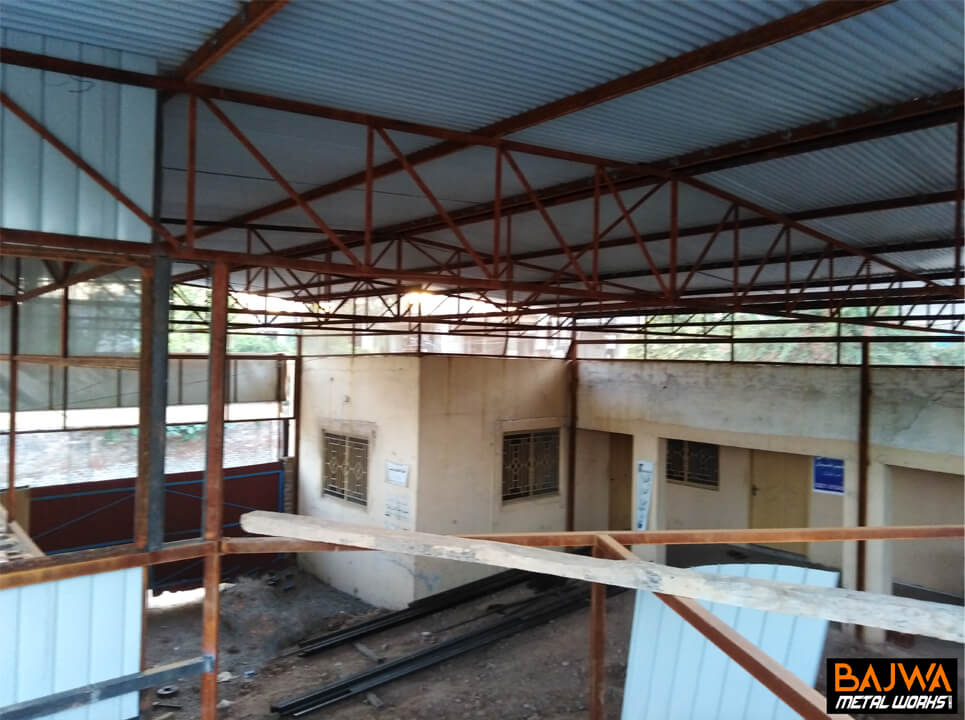 We offer special discounts to contractors and builders.