Bajwa Metal Works is a fence company that offers a wide range of metal fence designs. We are known for providing supreme quality metal fences for your house or office. We have vast fence ideas for wire fence and metal fence designs for homes, offices, and open areas. A security fence or safety fence protects your home or other premises against theft and unauthorized entry.
We offer fence installation services for a wide range of fences such as an iron fence, wrought iron fence, steel fence, stainless steel fence, border fence, perimeter fence, aluminum fence, garden fence, farm fence, chain link fence, mesh wire fence, roof fence, barbed wire fence, razor wire fence, pipe fence, security wire fence, and electric fence. We provide our services in Rawalpindi, Islamabad, Lahore, Kashmir, and surrounding areas.
We buy fence materials for our fences from top-rated suppliers. We make customized fences as per your preferences by using high-quality steel bars, barbed wire, razor wire, iron spikes, steel tubes, or metal nets. These materials are known for their strength and sturdiness.
We further customize our fences by spray-painting them with the color of your choice. So, these metal fences are not only durable, they are visually appealing too.
At Bajwa Metal Works, our production team of thoroughly experienced artisans pay meticulous attention to each step involved in the fabrication of fences, e.g. cutting, welding, grinding, painting, stretching, and installing.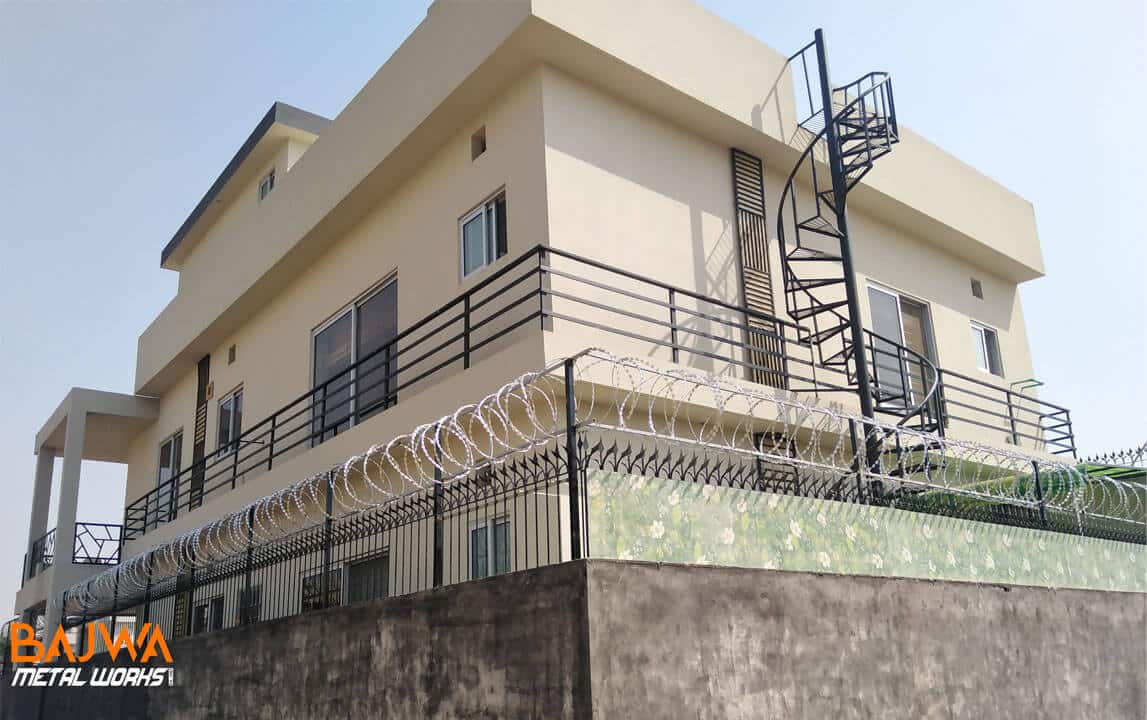 We offer special discounts to contractors and builders.