The entrance gate holds a special place in the overall front look of a house, so it has to be both strong and sturdy and visually appealing. We are incredibly expert at making supreme-quality gates that are quick to grab the attention of visitors.
With dozens of unique entrance gate designs on offer, we are one of the few best suppliers of metal gates. We use superior-grade iron tubes, iron bars, iron sheets, wrought iron, GI Sheets, fiberglass, silver, wood, and aluminum to craft outstanding gates. We have an impressive variety of swing gates, sliding gates, shutter gates, and channel gates.
If you are looking for a visually-appealing, durable housing society entrance gate, house entrance gate, factory entrance gate, mosque entrance gate, university entrance gate, school entrance gate, or hospital entrance gate, Bajwa Metal Works provides a one-stop solution. It is the place where we bring beauty and durability together to create masterpiece gates.
Instead of making one-off sales, we believe in developing a lasting relationship with our valued customers. Which is why most of our revenue comes from repeat customers.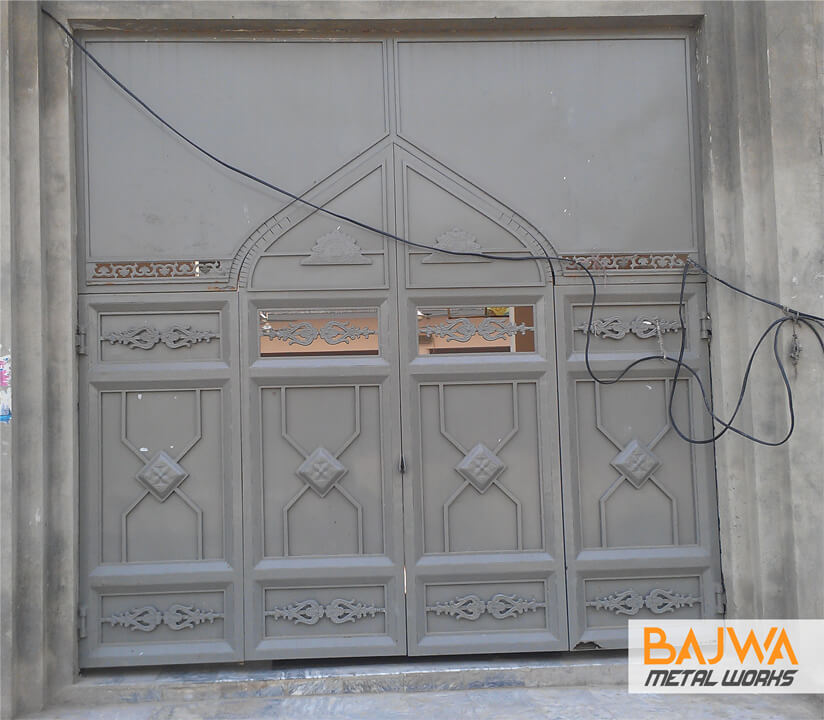 We offer special discounts to contractors and builders.