The growing popularity of outdoor canopies is a testament to their usefulness. On one hand, weddings and other celebrations are increasingly being held in canopies; while, on the other hand, they have their utility as gazebo canopy and garden canopy in large houses and parks.
Canopy structure comprises of a fixed or folding metal stand, upon which fabric cover or metal plates are placed to protect against sun, rain, snow, or hail.
Depending upon the nature of their intended use, canopies can take a range of forms, e.g. canopy tent, canopy stall, pop-up canopy, and a bed canopy.
We, at Bajwa Metal Works, specialize in the fabrication of an enormous variety of waterproof canopies, including glass canopy, canvas canopy, PVC fabric canopy, metal canopy, and fiberglass canopy. These canopies may come to excellent use in the form of the entrance canopy, widow canopy, petrol/gas station canopy, wedding canopy, etc.
We have craftsmen who work tirelessly to impart splendor to each canopy so that every customer gets the ultimate experience. This is why we are often accredited with quality and perfection by our clients.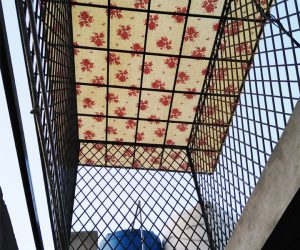 We offer special discounts to contractors and builders.