An awning is an adjustable covering made of canvas or other acrylic fabric and mounted on an external wall of a building. It is used to shield against sunshine, rain, or other weather extremities. Awning fabric is available in an enormous range of colors.
We provide a comprehensive variety of metal frame awnings including retractable awning, patio awning, window awning, fiberglass awning, glass awning, etc.
When asked to install an awning, we first visit the site and then fashion the awning design so to maximize its utility.
Over the years, at Bajwa Metal Works, we have perfected our awning fabricating skills and earned the perpetual trust of our clients.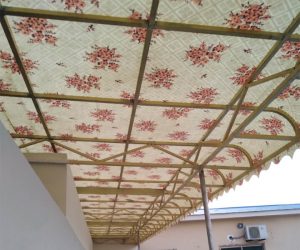 We offer special discounts to contractors and builders.