Grills and railings are an essential part of metalwork in each house. Apart from security, they contribute to the overall beauty and elegance of your home. So, careful attention needs to be given when selecting the design, style, color, and material of roof grill, balcony railing, and stair railing.
Over the last three decades, we have developed a professional reputation for providing quality stainless steel grills, stainless steel railings, and wrought iron railings. We provide all types of safety railings made of glass, aluminium, stainless steel, iron, steel pipe (round and rectangular), fiberglass, and steel wire.
Railing design for stairs can be chosen from a wide range of classic and contemporary styles available with us. We also have an extensive catalogue of a roof, balcony, and terrace grills.
At Bajwa Metal Works, we have experienced craftsmen that work painstakingly to wed customer preferences and the latest ideas to create a virtually perfect product.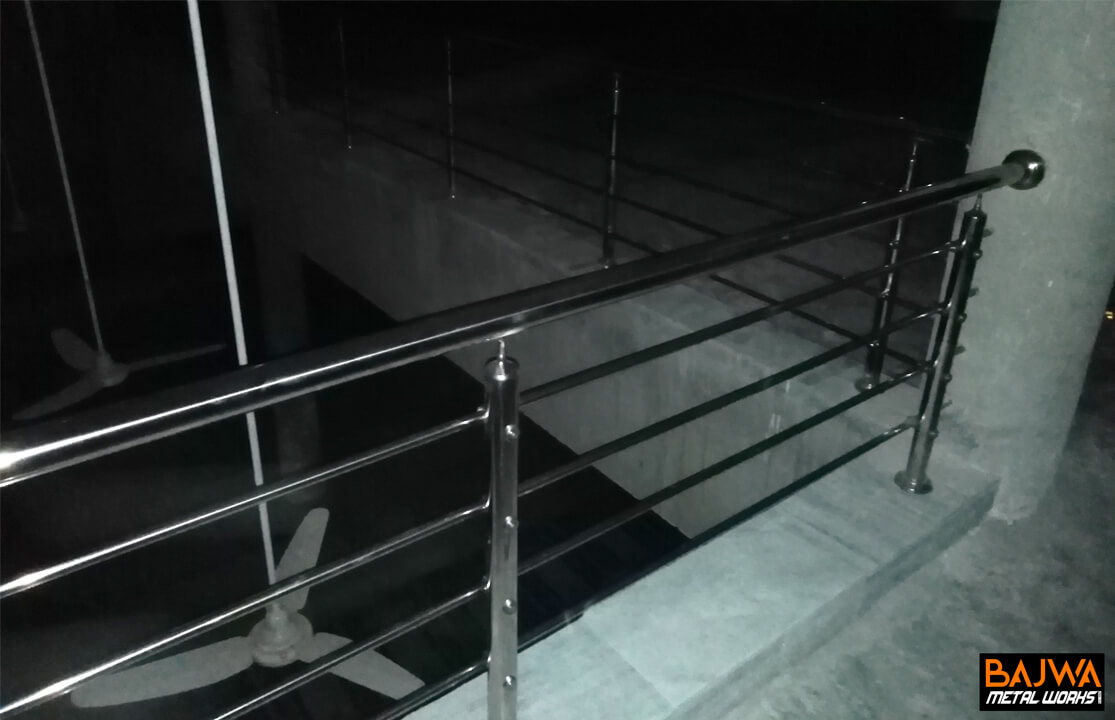 We offer special discounts to contractors and builders.