Stairs are an integral part of every construction project, whether it is a house, school, shopping mall, or production plant. And stairs can be built from concrete or metal, but metal stairs have many plus points. Metal stair dimensions can be tailored as per limitations of available space; Metal stairs can withstand extreme weather; and they can be installed at any time, even years after when the building was built.
Moreover, stair treads may be fitted with numerous other materials such as corrugated steel, glass, wood, marble, or MDF. Modern interior stair designs and exterior stair designs for metal stairs are very versatile in nature.
Modern stair case made from metals can be built in a variety of shapes: Straight flight stairs, dog-legged stairs, Open newel stairs, quarter-turn stairs, winding stairs, spiral stair case, helical stairs, geometrical stairs, circular stair, and monkey ladder stair.
At Bajwa Metal Works, our well-trained and thoroughly experienced team of artisans painstakingly fabricates these stairs to provide you an unmatched experience. We take the measurement of available space and ask you as to color, material quality, material type, stair design, and other attributes, to be incorporated in the product.
Afterward, we employ our best skills to create the product that impresses the eye. When it comes to stair quality, we are far ahead of the competition.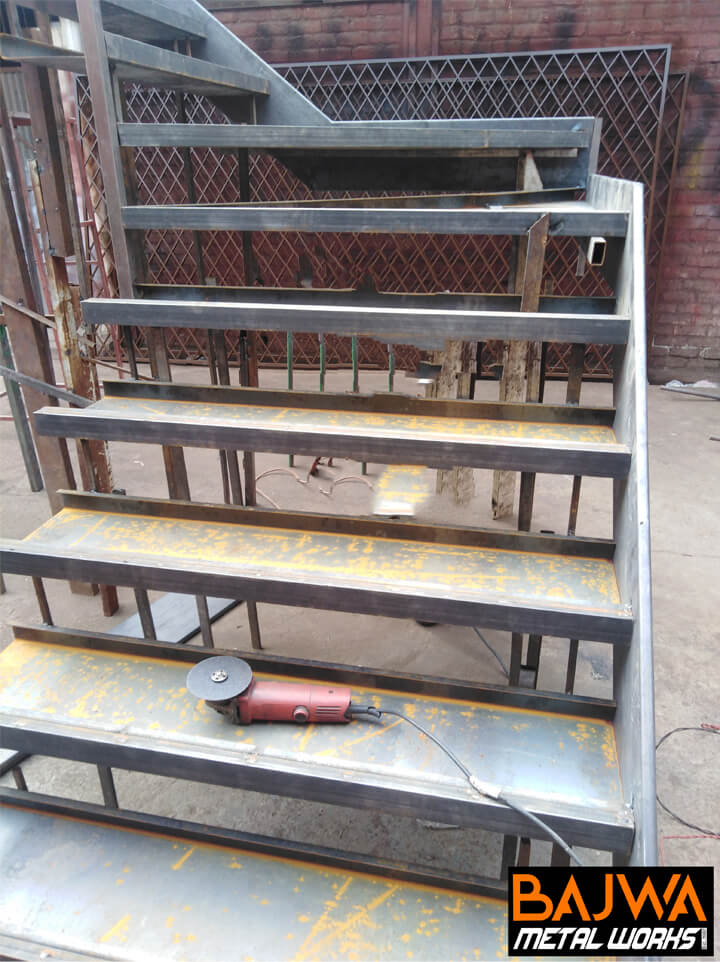 We offer special discounts to contractors and builders.