By means of awning/canopies, we can shield ourselves from weather extremes – rain, sunshine.
At Bajwa Metal Works, we provide the extensive range of elegant, durable steel/iron and aluminum awnings, including retractable awning, car parking awning/canopy, fibre awning, gate shade, window shade, patio awning/canopy, backyard canopy, restaurant awning, folding awning (lever based) and tensile awning/canopy.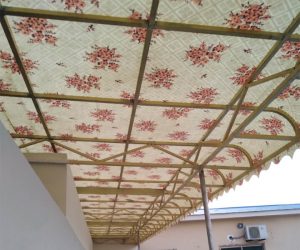 We offer special discounts to contractors and builders.